Conversation about the establishment of a hospice care service in Latvia.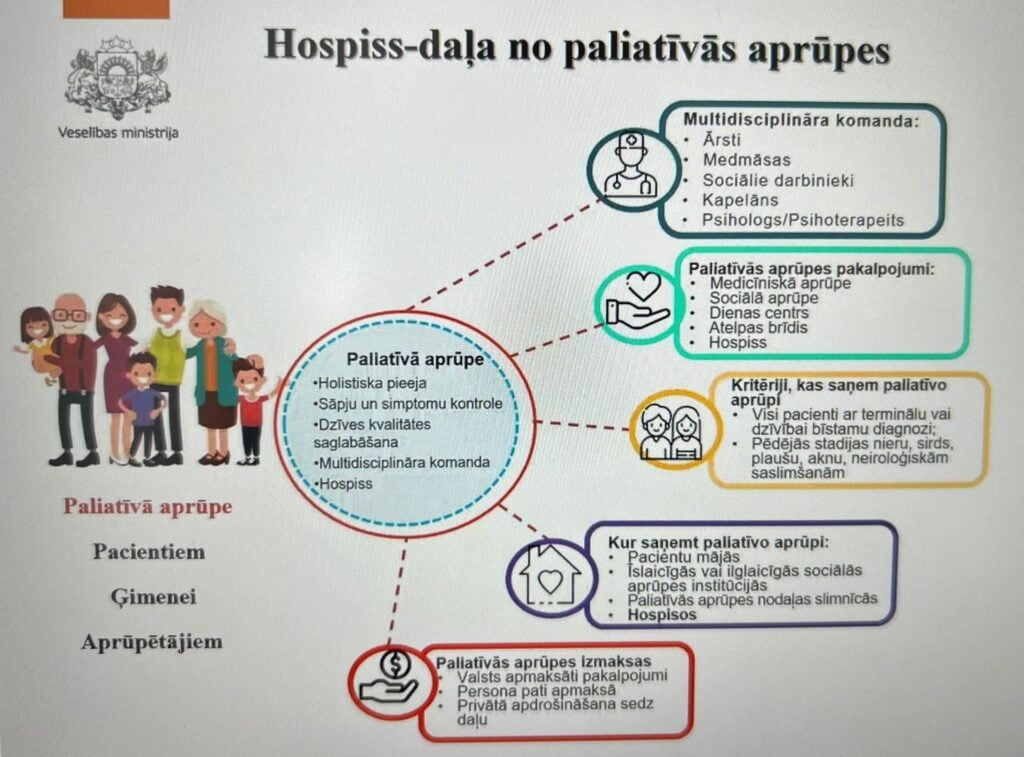 On April 20, with the participation of representatives from the Ministry of Health, the Ministry of Welfare, the foundation Hospiss LV and the Children's Palliative Care Society, as well as specialists in the field - Dr. Vilnis Sosārs and Dr. Anda Jansone , we discussed the role and place of the hospice in the palliative care system.
Together, we continue our work persistently so that the first hospice in Latvia will be built in the near future.