Mobile App for Coordinating Voluntary Work
The Volunteer movement is becoming more and more popular and the number of volunteers, along with the tasks to be performed, is increasing. This also increases the role and the workload of the volunteer coordinator.
The mobile application for coordinating voluntary work is a project that aims to develop a tool to organise and plan our volunteers' resources more efficiently and to reduce the workload of our coordinators. The project is being financed and supported by EEA and the Norwegian grant program "The Active Resident Fund".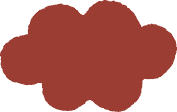 As the workload of coordinators increases it becomes more difficult to supervise the work of volunteers which leads to a decreased ability to improve efficiency and perform different activities for our clients.
01.06.2021 was the start of the project that aims to create a mobile app for organizing voluntary work. The purpose of this app is to support the administration and coordination of voluntary work by providing resource planning, organisation and registration according to the specifics and needs of the project. This app will be able to define and register tasks for volunteers, designate specific tasks/activities, track the expected start and end date, time, and projected duration of the task, as well as get feedback on the completion of tasks. In addition, this app will include our clients' satisfaction assessment for the voluntary work received by using the "traffic light" principle or customer surveys that will be modified depending on the task to be performed and the expected result.
On October 14, 2021, the first training on the mobile app was organised for administrative staff (coordinators). During the training process, the content of the mobile application was further developed and improved.
In December, HOSPISS LV volunteers took part in a training session on the volunteer coordination app. Volunteers and coordinators have started using the Android version of the app on a daily basis.
The foundation Hospiss LV has grown rapidly in two years. If initially there were only a few people working in the organization, we can now be proud of a team of 30 employees and more than 160 volunteers.
On May 25, 2022 almost 100 people participated in the presentation event of the new application, including journalists from Latvian Radio.